There is a situation which often arises in our day-to-day lives that we are all set to watch the television on our weekends or vacant times. Still, we may face complexities due to the tedious process of plugging in and plugging out the HDMI cables in our television or when we have to switch and re-switch the HDMI cable between HDMI source and TV/projector.
The inconvenience through which the users of the HDMI extender companies led to a plethora of grievances about the wire HDMI Extender. Therefore, to avoid such problems of reconnecting the wires, especially when you are in different rooms, HDMI extender provider companies launched a Wireless HDMI Extender, which enables you to connect your HDMI source and television without the need for any wire connection.
This blog will inform you about the features you must consider before buying a wireless HDMI extender.
Transmission/ Distance Range: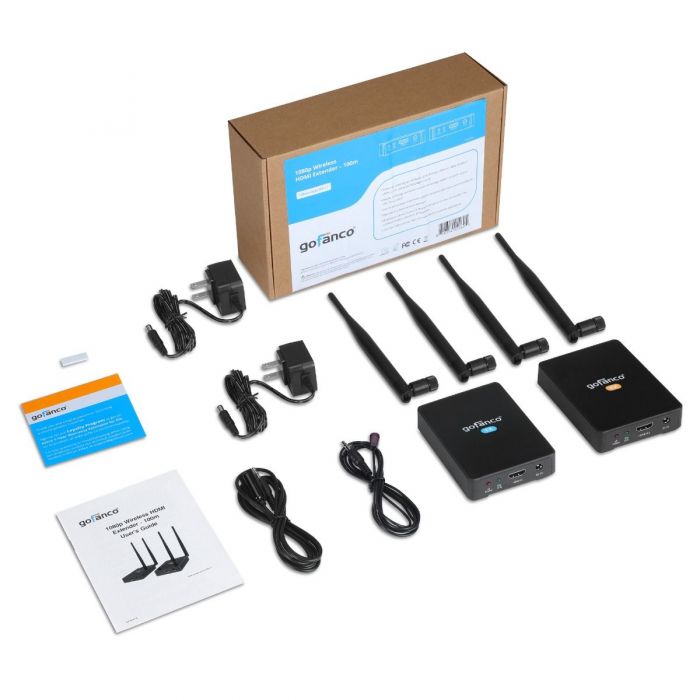 Initially, you need to make transmission and distance your key priority if you Are Looking For a suitable wireless HDMI extender, as it is the primary factor that influences the device's price. It usually consists of two fundamental components, a receiver, and a transmitter. A transmitter can transmit the information up to a specific distance only, which varies somewhere between 40 to 650 feet depending upon the kind of transmitter.
Before buying a wireless HDMI extender, you should consider the place where you will use the device, along with the dimensions of your house. Spending the hefty amount of money on extenders with high ranges may be redundant for you since you might be using the extender only for personal use in your house. However, if your need is oriented explicitly as the extended ranges, you must consider an extender with maximum range to eliminate any potential complications.
Display and Sound Quality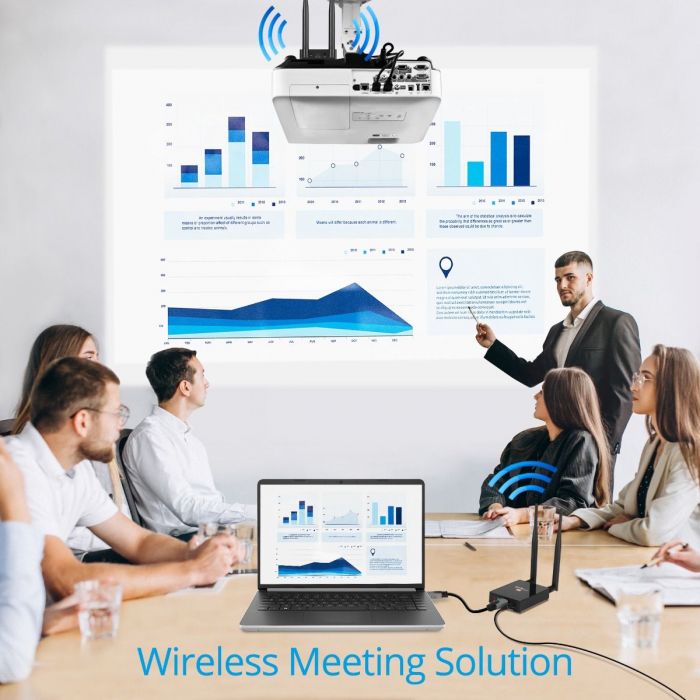 Even the maximum range will seem to be dispensable if an extender's sound and display quality is not up to the mark or compromised as per the price ranges. Therefore, manufacturers of wireless extenders are giving display and sound quality an enormous significance about consistent improvements in the latest extenders.
The maximum proportion of the wireless extenders available in the market is restricted to 1080 pixel High definition transitions or lower. Therefore, if you have a decent budget, you must buy an extender with a 4K ultra HD image on the television. However, your television must also support the 4K image resolution.
Installation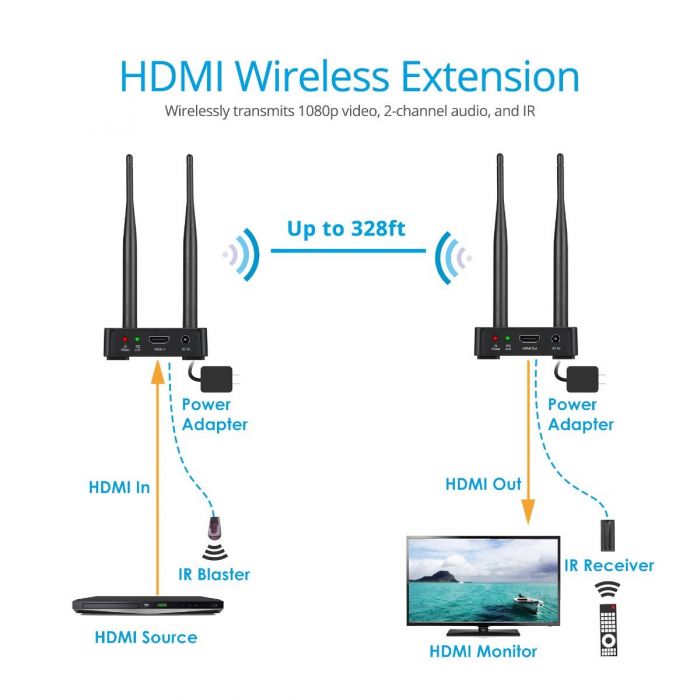 Choosing a suitable extender for yourself is not the holistic end of the story. Instead, installation is the climax that needs to be addressed with utmost seriousness. One factor that gives wireless extenders an upper hand over other traditional factors is their portability. Moreover, the devices are compact, enabling you to place your device wherever you want without any dedicated space required for installation.
In addition to portability, you don't require a separate driver or software to link your device with the receiver. Also, the device should have an auto-connect feature once you turn on your device so that you don't have to repeat the same burdensome steps of plugging in the extender every time you want to watch the television or projector.
Transmission Latency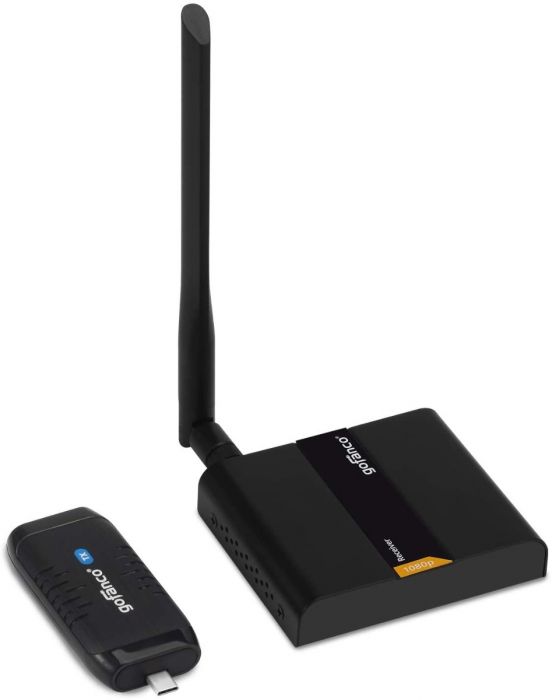 Transmission Latency can be understood as the period in which a set of data requires to travel from one network to another. In general, transmission latency varies from 150 to 600 ms. Although this range is not ideal for gaming, you can notice the time difference between the move you played and the delay it took in execution. However, it is sufficient enough for television and video projectors as it requires a second less than required for projection.
Conclusion: You must also look for features such as multiple screen projections, i.e., projection of the same screen on multiple devices. Also, there is a feature in a few wireless extenders through which you can operate up to five-screen independent of each other simultaneously with just one extender.
These are the few features you must consider before buying a wireless HDMI extender for your house or office. You can visit gofanco.com if you want to choose from numerous options of wireless extenders at an affordable price with fast delivery at your doorstep